REACH & ROHS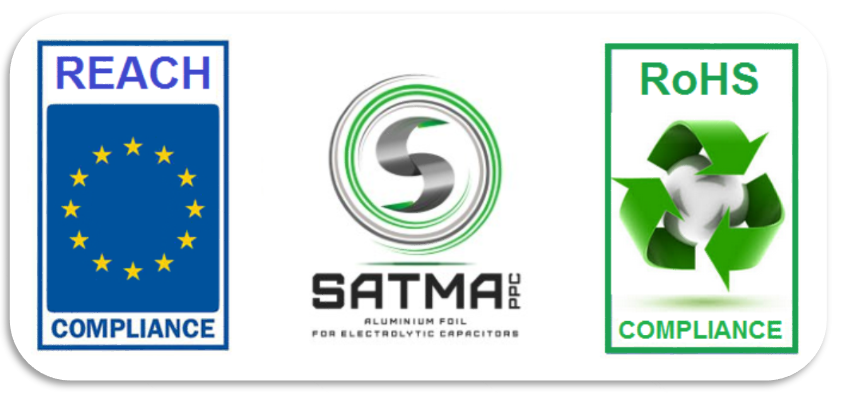 REACH
REACH (Registration, Evaluation Authorization and Restriction of Chemicals) is a European regulation whose main objective is improving knowledge and risk management that can result from the production and use of chemicals. Every substance entering or produced in the European Union in quantities higher that one ton per year must be registered at the European Chemicals Agency (ECHA).
As an article producer SATMA INDUSTRIES is concerned by this regulation. Due to their composition, aluminium foils made by SATMA INDUSTRIES do not necessitate any registration or notification to the ECHA.
As a chemicals user, we also follow REACH updates to make sure we do not use chemical which are subject to authorization.

CERTIFICATE REACH PDF

ROHS
The European RoHS (Restriction of the use of certain hazardous substances) Directive imposes the absence beyond 0.1% for lead, mercury, hexavalent chromium, Polybrominated Biphenyls (PBB)and Polybrominated Diphenyl Ethers (PBDE) and beyond 0.01% for cadmium in electrical and electronical equipment.
All the products supplied by SATMA INDUSTRIES are in compliance with the requirements of the RoHS (2011/65/EU) Directive.

CERTIFICATE ROHS PDF